Barry Lyndon (1975)

Recommended Drink: Riesling Auslese Goldcap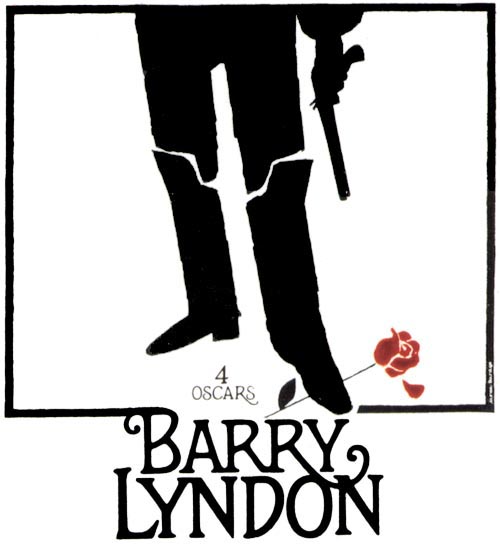 At first watching, you follow the story and find yourself fairly un-evolved with the characters and their outcomes. And at some point, you think, eh, itís not as good as the other Kubricks, and itís soo long. You become quite satisfied with yourself for realizing why this movie isnít as well known as his other films. Then you top it off by making a negative comment about Eyes Wide Shut. Youíve done yourself proud and now allís thatís left to do is go to bed. Click. But the next day, you wake up with a nagging desire to see the scene at the end of act one, where Barry meets the Countess of Lyndon. Itís the music that draws you back, that haunting score that plays throughout the entire scene.1 You realize that even though itís a long and strenuous story, itís just so rich. You need more. The music, the costumes, the gigantic rooms with their gigantic windows and gigantic draperies. Some call it a coffee table movie. I agree if that means having it on at all times will enrich the atmosphere of any room (you know, like a coffee table book). Some say it isnít as tight as his other films. To all those would be Kubrick detractors, I quote Redmond Barry, "Let them laugh, that win."

1 You know, the one your musician friend totally laughed at when you made him/her watch it. But what the hell do these silly musicians know about music anyway? Arenít these the same people that balked at the synthesizer version of Beethovenís ninth?
Hey, wow, someone else liked it too.

Hereís an essay someone wrote on the movie and Thackeray. I havenít read it.