Tweed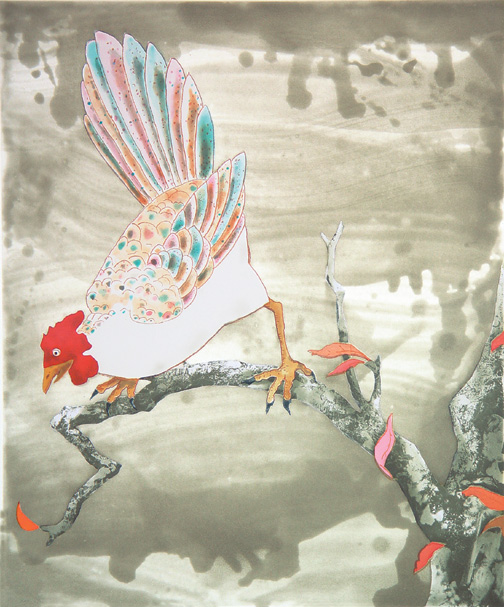 The Workhorse Fabric
Tweed lasts and lasts and never seems to go out of style.
By Tiny Cassidy, Globe Staff, 8/24/2003

TWEEDS HAVE BEEN around a long time. So why, when everyone seems to be celebrating modernism (even if it's the retro kind), is the fashion world falling back on that old fabric standby?

Well, for those who don't want to dress like a Colorforms character, all hot-pink tights and lime-green shoes and a white miniskirt and swirly-patterned orange shirt this fall, designers are offering a woolly alternative.

For several seasons, the fashion industry has been talking about clothes the way the Defense Department talks about tanks and preemptive strikes; it's all about protection and security. Clothing makers believe that consumers -- especially urban ones -- are looking for the right uniform to make them feel shielded from the outside world. First, it was black. Everything black. That made a powerful, Gothic statement: "Don't mess with me." Then came the black backlash (flowers and stripes and mix-and-match bohemian) clothes, because we needed to feel happy, after all. Then there was neoprene, part of this summer's Hawaiian/surfer theme, but also the wetsuit material that can protect you underwater from hypothermia.

Now, as the new armor, we have tweed, that stuffy workhorse that lasts and lasts and never seems to fall completely out of favor. Tweeds have their foundation in menswear, and therefore connote a certain strength and durability. It's pretty tough stuff, right off the bolt. It's warm and familiar and therefore comforting to those who wear it. For those invading that person's space, the fabric can be dangerously itchy.

Tweed is a fairly flexible material, aesthetically speaking. It can look professional when cut and tailored into a suit, or sexy when made into a curvaceous skirt, the way Carolina Herrera did for her runway collection. It can look downright futuristic when molded into a charcoal cape with sunshine-yellow piping, a la Marni, the Italian designer who has been the driving force behind recent seasons' boho-chic. And it can also look stunningly classic, the way Prada did it, molding tweeds into glamorous coats cut with intricate seam detail. Some of the models at Prada's fashion show even wore those stingy-brimmed fedoras that jaunty older men have been wearing in Europe for decades. Certainly there's safety in that.

And maybe that's the best protection consumers can hope for right now: Clothes that offer something a little different but live in the realm of the familiar. Clothes that are new but are timeless. Clothes that you'll want to wear again -- at least until the next generation of armor comes marching to the mall.