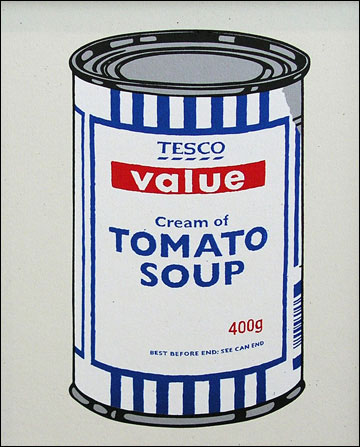 Downtown

Jacob Wirth's
Cool old building. Lots of German beers on tap. The wiener schnitzel was just okay. The spetzle it came with should have been fries and was too buttery. But it's a great, bright, fun atmosphere, and I am glad I went. But try New York where you can have both great, huge buildings AND quality food in the same place. Won't be any cheaper though. You can park next door in the Fitzinn parking garage on Stuart Street and get your first hour of parking validated by the restaurant. Why only the first hour? Yes, I didn't even think about that until I found out the Fitzinn parking conglomerate bought Jacob Wirth's. So don't you think it's just a little smarmy to validate for only one hour when you know a meal is more than an hour and you run both businesses? Hey, did I mention the many great German beers on tap? 1/05 Rating: B

PF Chang's
It's what you'd expect from a downtown Boston version of a national chain. Nothing more, nothing worse. The seared tuna appetizer was alright. 9/05 Rating: B

Radius
Okay. I heard about this place, and I definitely want to go. But I just went looked at the menu online. And I hesitate to admit this, but I may actually be priced out. I mean, seriously, this place isn't just expensive, it's like, two times as expensive as an expensive restaurant. Entrees are like $40+. Now don't get me wrong, I am more than happy to pay a lot for very good food. But I really must hesitate before I start dropping down on $40-50 entrees and $20 starters. I mean, that's more expensive than some of the top restaurants in New York City. I mean, seriously, can it really be this good??? Is that possible? I mean, this is Boston. This is not Paris. I guess it could be good, but something is telling me to be careful. Or something is telling me something, at least. Maybe that I should have taken that promotion, or gone to law school, something? Rating: NR

Good Radius story: Went there during a thunderstorm, and wife's hair was soaking wet from a power outage at home. The wait staff was so kind & helpful. Towels, everything. And brought us tray after tray of desserts and sweets, no charge. Try the rib eye, rare; with steaks like this, you'd think it was a steak house. - guest review by RKM

Update: A friend said the food was excellent, the service excellent, but the atmosphere somewhat sterile. Dinner for two with a $60 wine was about $200.

You make the call!

Newbury Street

Tapeo
Somewhat overpriced, but the atmosphere is really festive. I would be happy too if I was taking in all that money for a plate of olives. No, seriously. If you went a hundred times and figured out exactly what to order, you could really break even here. No seriously, if you have a group and you want to eat on Newbury Street. Then by all means go here, and not where I am. Anyway, I liked the trout in red wine sauce. The manchego and quince was good, even if the manchego wasn't the exact same manchego you buy in the store (and by that I mean it was a cheaper, less flavorful version, which I didn't even know existed until now, but I'm sure you can probably buy it at Broadway Market). Anyway, as nitpicking as I must sound, I simply will not stand idly by and not comment on this. I'm sorry Tapeo. Or well, I'm not sorry. You're sorry. I'm not even going to look at what Zagat says about this place, because frankly, I could care less. 2/05 Rating: B-



Beacon Hill

Aujourd'hui (Four Seasons)
As expensive as L'Espalier, but not as good. Portions too large in their tasting menu, so you're full before half your food has arrived. Can't disguise hotel surroundings just by spacing the tables further apart. If you're wearing sneakers, you won't get by the style police at the door. It's their job to ridicule you for attempting to dine their, you uncouth slob! And no you can't sit at the bar. Honestly the food isn't that great. The bar scene (upstairs or in the larger lounge downstairs) is where it's at. - guest review by RKM

Harvard Gardens
I ate their once. The pizza margerite was no different than a pizza at Uno's, only smaller. But as a bar, it's definitely a meat market for the Beacon Hill crowd. But I can't talk, since I stumbled out of there one time and actually fell down drunk on the street. Ha! I waited thirty-odd years to do that. First time ever! And that includes seven years of college! I swear, it was pretty funny too. I was just standing there, and without bothering to tell me ahead of time, my legs just decided they were taking the minute off. Which they did. I didn't really slip or fall or anything, I just sort of sat down all of the sudden. It was rather amusing actually. But that was nothing. The real mistakes didn't happen until much much later that evening/morning. 3/05 Rating: C

From their website: Nestled between Beacon Hill and Mass General Hospital, the Gardens attracts a diverse crowd.

Panificio
Awesome. I go once a week. The place is stacked with the cutest bunch of girls ever. And they're always friendly and helpful. Three levels of pretention below the rest of Charles Street. Closer to the T? Best french toast I've had in seven months. Also the Sicilian (prosciutto, mozerella, basil, tomato) is good. Great pizza slices too. Good, red and dark old school decor too. Rating: A

Zagat: Pop in for a "terrific breakfast", "weekend brunch", "great sandwiches" at lunchtime or even dinner by candlelight – "it's all fresh" and "inexpensive" to boot at this cafe and bakery on the far end of Beacon Hill's famed Charles Street; even in the afternoon lull, its Italian treats encourage shoppers to stop in for a cappuccino and a pastry.

Correction: None. Except no mention of the wonderful all-vixen staff. The chef is even this big burley guy, who is totally their pimp daddy. Awesome!

Fig's
Great pizzas. That's all I've had from there. But no, they really are good. Thin crust. Good quality. 5/05 Rating: A-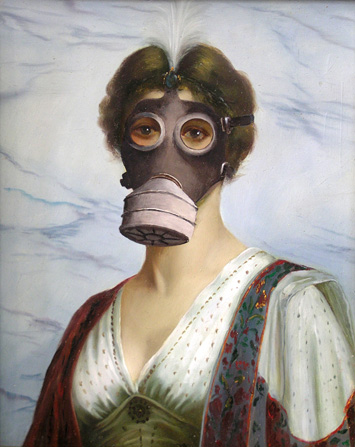 Paramount Grill
I had a reuben there that was exceptionally good. At peak times the line, honest to god, actually comes out onto the street. For a reason. 8/04 Rating: A

Bella Vita
Beautiful building. Beautiful atmosphere inside. Like deep red, old school paint with pictures and ceiling fans. It's a dream. The food isn't. 8/04 Rating: B-

La La Rokh
Soon, soon.

Beacon Hill Bistro
Cool tiny rectangle set below street level. Mirrors on one side, frosted glass on the other. I've been twice for brunch. I had the salmon omelet and the mushroom omelet. Was pretty good. Comes with a piece of toast and a delicious little pile of hash fries. The white tablecloths are pretty. The paper on top of them is because YOU are messy. The service was good one time and below average the other. Damn guy gave me a piece of toast and didn't think to offer me butter or jam. Pah. 10/04 Rating: A-

Torch
Haven't been.




Kendall Square (and Environs)

Beauty's
great pizza delivery.  not ny style pizza, more healthy creative hippie style but good.  order on their website and get a discount.  - guest review by sarita

The Blue Room
Good. Darkly lit. Friendly wait staff. Menu is small but very carefully put together. We had arctic char among other things. Everything was prepared well and the quality may have matched the price . Will go back and verify at some point. 1/05 Rating: A-

The Black Sheep
Haven't been yet. Looks cute there by the side of the road in that old neglected fire house.

Emma's Pizza
Excellent. Rating: A

The Helmand
the yummiest afghani food i've ever had. owned by a prince of afghanistan's brother. they bake the bread right there in the dining room (charming) and the sauces that come with it are great. often very packed and there can be a wait. if so, go to similans! - guest review by sarita

Oleana
The atmosphere at Oleana is very warm, cozy and tasteful. The service is friendly, relaxed and competent. The food is sort of haut Middle Eastern trying to be haut French, and I'm not exactly sure it works. You see, if you're going to charge $10 for aps and $20-25 entrees, then you had better give me something I couldn't just do myself with with a credit card and a trip to Whole Foods. For example, I am happy to pay $10 for a delicious crab cake or a spicy quail salad because I know exactly how damn annoying it is to have to finger my way through a pound of cold crab meat looking for stray bits of shell. And I definitely do not remember the last time I saw a sign at Whole Foods saying 'Fresh Quail, ready to go.' I don't know how to prepare good sushi. And if you asked me for turtle soup, I would laugh in your face. But my god, if there is one thing I certainly CAN do it's buy some good hummus and throw some pine nuts in. And I must admit I've never felt the need to shape my hummus into a perfect little round on the plate. But for $10, I think I could find a way. The tuna carpaccio appetizer is a relatively thick slab of tuna floating in a bowl of sweet sauce with something which I'm sure has a much fancier name, but for convenience, we'll just call mashed potatoes and big peas. And not that it didn't taste great, but I was under the impression that the whole point of carpaccio was to focus on the delicate taste of the meat. Again, I could just buy a nice piece of tuna at Whole Foods and some shepherd's pie. Squirt on some honey and voila! Lamb and pistachio kofte with yogurt tomato and caramelized butter. Translation: some lamb sausage on a couple of pieces of ordinary pita bread and a dollop of Morrocan creme fraiche on the side. Ha ha. Okay, okay, come on. I'm just playing with you Ms. Oleana. Don't hate me. You're alright. We're friends. We're friends. It's just that you can do a little better, or charge less. 5/05 Rating: B+

Similans
our favorite thai food in boston area. affordable and very nice atmosphere. the hot tea is very yummy. i just worry that this place will close because it's never super busy. everyone goes to helmands next door. - guest review by sarita

Inman Square (and Environs)

B-Side Lounge
This place may be a good bar at night (I don't know), but for food, it's a total joke. And the joke is on everyone who goes there. Today that was me. First, the menu items are ridiculously overpriced. This place makes Chez Henri and Hi-Rise look like a bargain. $9 for a milkshake. $5 for a side of fries. $12 for a burger and fries. $2 for spot of Sanka.

Second, they're just pathetic, and they don't what they're doing. For example, they make their french toast using these giant pieces of Iggy's brioche, which is probably the worst possible bread to make french toast with. It's like 90% shellac crust (which doesn't take the egg batter). And then they dump all the fresh fruit right on the toast in a pile. Do they not understand that the whole point of the fruit is to counter the syrup/toast? You want to be able to pour the syrup on the toast and not necessarily onto the fruit. Whatever. We asked for a piece of toast, and they couldn't do it! A piece of toast!

Third, the service—there isn't any. The way they do it is they have, like, two waitresses for the whole place and they just go from one table taking orders, which are then brought by these smiling women from the kitchen (who naturally have no idea who ordered what or even what table ordered what although i will say they were very well dressed and, did I mention, smiling? probably the owners). Not once did our waitress actually come back and refill water, coffee, ask us if we wanted anything else. Don't get me wrong, I hate when people whine about not having water refilled, etc. And god if there isn't anything worse than having some poor busboy with nothing to do but refill your water every ten seconds. But this place needs to be called out. I've had better service at a Dunkin Donuts. If you're that waitress, yes that was me that tipped you 50 cents—and it was more than you deserved.

In conclusion, this is just not how a diner should be, even a Cambridge yup diner. No question, the building and booths and interior design (original pressed tin!) is absolutely great. But for these prices, for this food, and for essentially no service, uh uh. The next time I need a retro fix, I'm quite sure I can do better than this. 5/05 Rating: C-

Bukowski's
obnoxiously loud, good beer selections, decent cheese dip, food is surprisingly overpriced and not great - guest review by sarita

Cafe Kiraz
Neat little mini-cafe with quality dive feel and Middle-East staffing. I like this kind of simple, genuine atmosphere. Judging from the stacks of boxes, these people make a lot of pizzas for take out. They are probably competing with Emma's and taking the more blue-collar road. But they do have at least one table and a full espresso menu and you can also sit at the bar. Perhaps I will never go again, in order to preserve my idyllic take and keep at least a few nice urges on this page. Rating: NR

very pleasant surprise. i have passed this place forever and never gone in despite the "frozen yogurt" sign that spiked my curiosity. we went there the other night and had awesome sandwiches. they have an extensive and very creative menu that is belied by the plain storefront it sits behind. they have tofu sandwiches! awesome potato salad and great foccacia and more frozen yogurt stir-ins than you can count. great stuff. - guest review by sarita

Christina's Ice Cream
Awesome. Just awesome. A million flavors—all good. Rating: A

mmmmmmmmmmmmmmmmmmmmmmmmmmmmmmmmmmmmmmmmmmmmmmmmmmmmmmmmmmmmmmmmmmmmmm. best hot fudge EVER. even their sugar free ice cream doesn't suck! - guest review by sarita

City Girl Café
Quaint little focacciaria near Inman Square. Delicious café standards. Marble tabletops. Smooth and cool for hands. Rating: A-

Haveli, Punjabi Dhaba and the indian restaurant at the corner of western ave and mass ave in central square (next to moody's falafel palace).....are all owned by the same family, so same food! decent though. don't be fooled by punjabi dhaba - just because it's highway style doesn't mean it's cheap. - guest review by sarita

Magnolias
The best thing I can say about this place is at least it's only a little overpriced and not a lot. And the cornmeal muffins (table muffins) are great. Otherwise, the food is uninspired in every sense of the word. Cajun ingredients, but hardly Cajun food. I better just stop here before I start inspiring any revenge feelings. Rating: B- 7/05

Actually, now I'm curious, let's see what Zagat says, "Spicy", "rib-sticking" "New Orleans"–style eats "with a modern twist" make up the "refreshing" menu at this "quirky" "Southern kitchen" in Inman Square; while it gets "kudos" simply for existing – Cajun and Creole "flavors aren't found [much] around" here – it even wins over oft-"disparaged vegetarians" with a "heavenly" plat du jour; the "relaxed" yet "festive" atmosphere also feels plenty "authentic" to chilled Northeasterners who are "craving" some "warm" hospitality.

Correction: Kudos for existing? No. Not from me. That's like saying at least terrorists are raising awareness of Islamic issues. No, if you're not going to do it right, then don't do it at all. These Zagat writers-in are obviously clueless.

S&S Restaurant
im getting sick of this place because we seem to eat there every weekend. i'd only recommend breakfast though. my mom ordered a pastrami and tongue sandwich that would have been about half a mouthful by NYC standards. sucky vegetarian options. so, for breakfast: decent bagels which they coat in butter and grill. lots and lots of eggs. awesome quiche. last weekend i couldn't decide between eggs and pancakes and guess what! they will give you 2 huge pancakes (any kind on the menu) for $3.95! i count s&s as 75% responsible for the weight i've gained this year. - guest review by sarita

Wang's
the best chinese delivery in the area. good stuff, not as greasy as other places. - guest review by sarita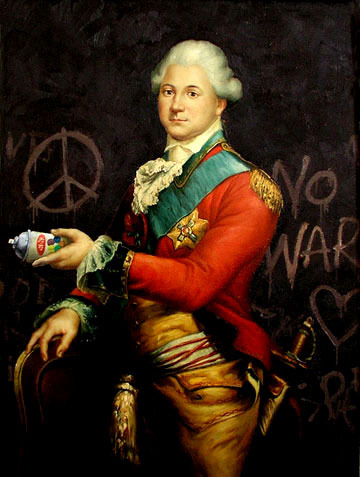 Harvard Square and Environs

Okay, let me tell it to you straight. Harvard Square (and much of Cambridge, particularly along Mass Ave) is the biggest joke ever perpetrated on the foodgoing public in the history of the world. The only places worth going to in Harvard Square (even to just use the restroom, let alone feed) would be Rialto, Tamarind Bay, Tanjore, Finale, Hi-Rise, Cafe Algiers (which is funnily not rated in Zagat, obviously because no one will pay $6 for a capuccino, and so no one has actually been there). I have not tried the Burger Cottage, Upstairs on the Square, Harvest or Veggie Planet but they are rated highly in Zagat. Craigie Street Bistrot is not in Harvard Square, duh.

Aspasia
Well. It's not bad. Surprise. Once you get past the sort of Edward Munch meets Anne Rice inside a Rene Magritte painting interior, and I'm not kidding—this place has a weird, weird inside—the food is actually very good. It's like 4/5 as good as Craigie Street, and only 3/4 the price. And the service is much more laid back. I like this place. Rating: A

Algiers
Atmosphere is neat-o. Old building, funky building. If you can afford a $6 capuccino, then so can everybody else who is in there with you. Join them. Be a part of the magic. 8/04 Rating: A-

Burdick's
Everyone who loves this place loves it. I haven't been except for once for a very brief spat. I didn't order anything. 9/04 Rating: A- I went to the one in Northampton, by the way, recently, and had an Almond Croissant, which was delicious and more flaky than others I've tried. 8/05 Rating: A-

Cambridge One
Tries so hard to be Brooklyn but so not. The atmosphere is somewhere between Kyoto and Kitzbuhl. The cocktails and beer selection is poor. The pizzas are flat crust and by and large, not bad. Better than Rustic Kitchen for sure. Probably not as good as Emma's. The rest of the menu is okay. I would go here for pizza and a beer, but not by myself. Rating: B

Casablanca
Me: Well. That worst Manhattan I've ever paid $8 for.
Companion: Do you even know what a Manhattan is supposed to taste like?
Me: No.

Okay, as much as it hurts me to say this, which is not much, this place sucks. The food is bad at these prices. And the wait staff is as dubious as the number of people wearing diagonal striped shirts. Okay, two things I will not tolerate. One, diagonal stripes for shirts. Not now. Not ever. Two, people wearing shirts untucked that were clearly meant to be tucked in. I'm sorry people, but if you can't afford a real shirt, then FRIGGING STAY AT HOME, or wear your shirt 'in' like you did three years ago when you bought it.

The bar itself does nothing for me. The light-brown wood paneling, fake palm bushes and ample wicker suggests 80's poolhouse, but the clientelle says first half of Scarface.

There is a long bar in the middle with plenty of bar stools but no foot rest. This reviewer does not, in fact, remember the last time he was expected to eat on bar stools with no foot rest. Two legs just dangling off the edge of a stool, like some ass-skewered frog, with brie and an apple slice. $9.

As for the seared tuna starter, let me offer some free advice for the chefs at Casablanca. There is something called sushi. That's when you don't cook the fish at all. But this requires a higher quality, fresher fish in order to be a) good and b) safe. c) naughty. There is something else called gently cooking a piece of fish. That is when you either steam or bake or broil a piece of fish so that it's lightly cooked. This may or may not be preceded by a quick searing in order to seal and texturize. Note, none of these options included take ordinary piece of Star Market tuna, brutalize with flat edge of hot frying pan, bring to the customer who can then marvel at a piece of tuna, which is completely raw in the center, and yet seared the bejesus to a 1/3 inch depth around the outside. Round the outside. I said marvel. I did not say eat or enjoy. I've seen washing machines cook fish better than this. Just wrap in tinfoil and push the first button you push. Booyeah. Rating: C+

So where will I go after my next Brattle date, when Tiki Three's Company isn't quite what I'm after? Two words. Diet. Pills. 4/05

Chez Henri
Chef and owner Tony Montana really has done a fabulous job renovating what once was one of Cambridge's most notorious brothels. The Castro sliders are out of this league. The Estrellos d'Areitos are made with real pluck. And the Bay of Pigs foot is to die for—or from. Darkly lit. 1.33:1 aspect ratio. Okay, seriously, this place is bullshit. They charge _way_ too much for what is essentially fancy-looking, but mediocre food. Oh, so what about this glorious Cuban sandwich I keep hearing about? Yes, well, it's good, but it's certainly not worth $12. If it were, you can bet it would cost $14. Because this place will get theirs. Anyway, it's just a muffuletta sandwich with ham. It's not like it's pulled pork or ropa veija or anything. And for $20 you can even get the real thing shipped directly to you (on dry ice) from Central Grocery in New Orleans. Now that's cool. 7/05 Rating: B+

Zagat: Really "two restaurants in one", this "fine neighborhood bistro and watering hole" just beyond Harvard Square strives for "the best of both worlds": its "fancy" dining room "caters to adventurous" fusionistas with "distinctive" French-Cuban cuisine that fans find "phenomenal", while its "spirited bar" "sets the place apart" thanks to "amazing Cubano sandwiches and mojitos"; only a few bubble-bursters perceive "multicultural" "pretense."

Correction: Some Zagat readers are stupid. The bar is pretty nice, though. Bubble-burster?

Craigie Street Bistrot
This really is a fairly authentic French bistrot, which means the food is about as rich as the people who live in the neighborhood. The service was proud yet fawning, which I like, and once we got our food, they knew how to leave us alone. At least I assume that was on purpose. The wine list was entirely French and entirely anything is welcome in these sad fusion this fusion that days. Anyway, the wine list seemed to have each price point for the different regions, which is good. In contrast to the wine list, the actual menu is startlingly limited, but whatever. It was kind of funny, though, when they had run out of two of the entrees by 8 pm, considering the menu only had four to begin with! I will forgive them (as I'm sure they have already forgiven themselves) because, well, where the hell else am I going to go? Chez Henri? Ha! I have to mention one little observation now just because I wonder if anyone else has noticed the same thing. For a place where money is probably not much of an object for anyone eating there, the menu does seem almost obsessed with money and the price of things. It's like they have four entrees but ten different combinations of prix fixe menus complete with asterixis, caveats, exemptions, workarounds. It's almost as though they want you to sit there with a calculator and a menu trying to figure out how to get the best deal. I mean what is all this about? I just want to eat. Ahhh! But I'll go back. 4/05 Rating: A

"Chef-on-the-rise" Tony Maws' "mission and talent are pure" to the many "serious foodies" who have made this French bistro "sleeper" "in the basement of an apartment building" outside Harvard Square their "teeny-tiny" "home away from home"; "sparkling flavors" distinguish "one tantalizing dish after another" on the "constantly changing menu", and the "educated, eager" "staff thoroughly spoils" you with "spot-on advice about wine pairings"; no wonder a majority calls its kitchen "the little engine that could."

Correction: Idiots. Just read my review above.

Darwin's Sanwich Shop (Mt. Auburn St.)
This place is beautiful. The pressed tin ceilings can't be beat. it's a great indie sandwich joint on one half. the other half is a quaint little coffee shop. i have nothing negative to say about the place, except that i can't remember the last time i actually sat down there. it is so completely overrun by squatters that there's never anywhere to sit. it's like people come and stake out there territory for the day, set up their apple products and then proceed to spend the entire morning/afternoon in that spot. so there's never anywhere to sit. This is just one of the reasons I have to leave Cambridge. In fact, this Rating: A+

Finale
Most people just get the fabulous desserts to go, but you can actually stay and eat a sandwhich in this pleasant little sanctuary right off Harvard Square. There's a square bar in one room with some tables (think Grafton Street or Noir) and another room which is like a tea room. Not at all crowded when I was there. I mean, there is a steady stream of useless people coming in off H-square to buy desserts for their poodles. But I mean, the actual sit-down part is always sort of just 'gathering fuel for vacant lots.' Sanwiches are good. Soups are good. Desserts are great. Chocolate dodecadance thing and tiramisu were downright fabu. "It was so cool looking I could wear it." Others thought, "They weren't enough flying dragons." The people that work there are happy. I had a nice time flirting with some cute young thing on the other side of the counter. In fact, I went back recently, and she was still there. Not saying much for her future, but hey, familiarity is content. I also like the short, bearded guy. He makes me feel safe, yet relaxed. He's like a Jewish settler who secretly wants peace. 2/05 Rating: A-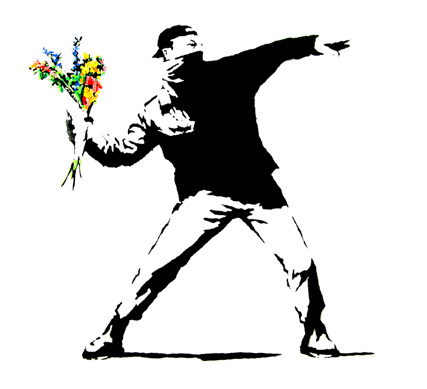 Full Moon
This is a child-friendly place, but don't let that fool you. Or do. So can a child-friendly place have good food? We're talking about Cambridge here—about two minutes from Formaggio Kitchen. Do you really think they could serve bad food? Well do you? Rating: A-

Herrell's
This is that funky square aquarium looking building next to the shoe store on that side street in HSquare. The building is neat because I think it used to be a bank. But we have other banks now, and so this space should be an ice cream parlor. Is the ice cream good? Yes. It is good ice cream. But they don't have as many flavors as Christina's (Inman Sq). And they charge a whopping $3.50 for a single scoop of ice cream (and it's a tiny little thing at that). I realize this is Harvard Square and everything, but give me a break. But whatever. I don't eat a lot of ice cream anyway, so they can charge whatever they want. I don't really give a shit how much they can make tourists pay them for a scoop of ice cream. Rating: B

Jose's
They offer a wide range of margaritas, but unfortunately, they're way too watered down and don't justify the high price. Food is almost up to price. Queso dip is the best thing we had. Service is not bad, but it's pretty slow for a place this small. Atmosphere is cute. If you live in the neighborhood then fine, but otherwise, eh. Rating: B-

Note: If you look at the picture on their website. It's pretty funny because that picture is about the farthest thing from reality they could possibly have put up, short of, maybe a couple of sea lions playing with a beach ball on the moon with hot Russian cosmonautes sipping margaritas in the background.

Penang
My landlord says it's good Malaysian. It's in Harvard Square though, and it's not on my list of four places you are allowed to go in Harvard Square, so that doesn't bode well.

Rialto
What you know about Rialto? Anyway, when you go there, try asking for salt. They love if when people ask for salt.

Save room for dessert… best in boston. Wonderful treasures everywhere up and down the menu. - guest review by RKM

Sheraton Commander (the bar)
Love Boat? Hello. That or one of those white, lawyer country club type places where you're not entirely comfortable with the racist policies, but oh well. Rating: NR

Tamarind Bay


p.s. re: an earlier query about best indian restaurants in the area: i now have a new favorite...just went there tonight. Tamarind Bay in Harvard Sq, on the corner of Winthrop and JFK, across from Pinocchio's pizza. It's damn good. Seriously. It blows the other (cheaper) indian places i've often gone to (Tanjure, Dali, Punjabi Dhaba etc) clear out of the water. You've got to check it out. - KU


My opinion: It's true the menu items sound amazing and more exotic than your average Indian fare. And it's the most ornately presented Indian food I've ever witnessed. But when you actually eat it, you know, the part where you put the food in your mouth, chew it, taste it and then talk about what just happened. Well, it just don't justify the hype. Course, I did forget to order a mango lassi, so maybe I was just off that night. 3/05 Rating: A-

There was some indication that Tamarind Bay would be something special. It was announced with a name chef, Wali Ahmad, and entrée prices we haven't often paid for Indian food. You enter the basement room past bronze-and-copper décor worthy of a Thai restaurant. (In fact, the Buddha who greets you is a copy of a Thai Buddha.) - Boston Phoenix

i've only had their prix fixe lunch which was disappointing. i've heard nothing but good things about this place but i was not very impressed. i think the quality of the food was good and free poppadom are always fun but there was little variety between the dishes and ugh! they used rosewater in the kheer instead of cardamom! ewwww! - guest review by sarita

Tanjore
The food here is really good. It's the same or better than Tamarind Bay, and practically half the price. And the place has more space than TB, so it's less cramped, which means it's more laid back. And the service is again better because you get the usual service by committee, but you really feel like the waiters care and want you to have a good meal. I realize this sounds like kind of a corny thing to be saying. But well, it's just true. I'll give you an example. There was an extra, empty table next to us where we were eating, and so our waiter just push it together with our table. We didn't ask for this or anything, but he just saw the need and did it. That's good service. That is what I'm talking about. 5/05 Rating: A-

best indian buffet i've had in boston/cambridge/somerville. period. nonstop naan. sooooo good. enough vegetarian options to keep me happy and fat. good kheer. - guest review by sarita



Should there be expensive Indian food? (Tamarind Bay vs. The Rest)
This is a huge question. My inclination at this time is tentatively, 'no.' Let me just have good, solid Indian food at a medium price and let's not try to pay more for something fancier. However, I realize this is rather a huge and important issue, and surely I cannot come down on either side after just one meal. It is my duty, therefore, to go back to TB again (as many times as it takes) in order to really be able to answer this question.



Tommy Doyle's
ugh! puke! puke and ugh! thank god for the (nasty, filthy tapped) beer so i can get prepared to face the plates of nastiness they serve (and charge for! wtf?). i got into a fight with my boyfriend because he took me here, no joke. if it weren't for the (gross) wine to calm me down we would have broken up. - guest review by sarita

Central Square (and Environs)

Brookline Diner
oh so yummy! TONS of (relatively) healthy food for pennies! great turkish coffee and falafel. weird hours (9-4 i think), very busy on weekends and only 1 waitress but worth the wait. funky decor. - guest review by sarita

The Enormous Room
God, I don't know. I haven't been.

The Middle East
Cool atmosphere, feels like Brooklyn. Everyone here looks like Lou Reed. What a trip. Pleasantly boisterous. Service is average. It's standard Middle Eastern fair (Middle Eastern?). There is a giant tanker of chick peas docked out back. Do you know how long it takes those things to turn? Miles! Wouldn't mind if one of those things crashed outside my apartment. Miles of streetline *affected.* A real *tragedy.* But this restaurant is fun because it has fucking champagne on the drinks list. Now that is fun. And I personally can't think of anything better than champagne to go with my chick peas. Beer? Gewurz? Nope. Not any more. I know what I want. What I need. 9/04 Rating: B

Plough and Stars (Central Sq)
Redone early 2006. Small menu but excellent (better than) pub food. Cuban sandwich and tuna melt both highly recommended. Rating: A-

Davis and Porter and Nearby

Anna's Taqueria (Davis, Porter, Brookline)
Step out of Boston and into downtown Monterrery. Get your burritos, bag of chips and jarritos colored soda in a bottle. Some people say 'a good bargain', my friend said, 'This is gooey.' I say, 'This is great.' Rating: A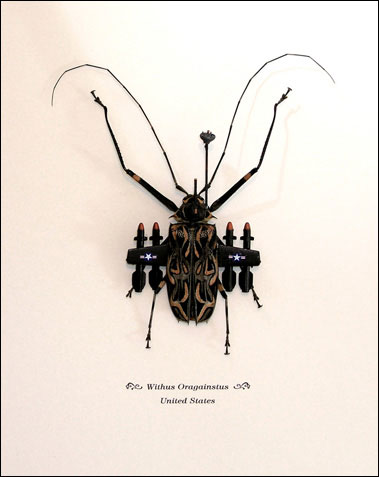 Christopher's
Closed for lunch. That's weird, huh?

Gargoyles On The Square
Ate there a long time ago. Forgot what I thought. Will go again.

Greek Corner Restaurant
"Hello, just wondering what time your kitchen closing tonight?"
"9:30"
"Oh, okay...This is a Greek restaurant isn't it?"
"Yes."
"So...like...You're reopen 11, right?"
"No. We will reopen tomorrow at 5 pm"

Okay, I now been here. It's not bad, but it's nothing special. The lamb gyro was not thin slices of a rotating gyro thingy like you'd have expected. It's just random pieces of overcooked lamb. It's not succulent at all, and if I didn't have a hard on for lettuce, tomato, and tzatziki sauce, I probably wouldn't even have eaten the whole thing. That's pretty sad actually. I mean, okay. I don't want to be excessively negative. I mean, if you live a few blocks from here, I can totally see coming here for take out when you need a Greek food fix. But I will not be suprised if I never eat Greek food in Boston again. And I really do like Greek food. 6/05 Rating: C+

Kebab Factory Inc
Okay, mixed feelings. The lamb sandwich is great. It's twice as much as you need, but only costs about $8 so whatever. The nan, however, is shockingly not good. It's basically doughy pita bread. I don't think I've ever had worse nan in my life, to be quite frank. The menu is fairly limited. The place itself is a small little corner job with a nice view of Dali across the street. Has kind of a corporate CPK feel to it. Bottom line: if I lived nearby, I would probably get take out from here all the time, once I had determined the two or three good things on the menu. But this restaurant is certainly not a destination. 7/05 Rating: B-

yucky - guest review by sarita

K-Paul's (Chartres Street)
Delicious soups. Who's your crawdaddy?

Ristorante Marino
This is fine for taking your family out for a normal, all-American Italian dinner. I'll give you an example. I had a lobster bisque, but it tasted more like clam chowder. The ravioli we had was fine, but it was floating in a little too much oil. The field green salad I had was fine, but it was literally drenched in dressing. I mean, I ate it all. Don't get me wrong. I can't control myself if it's in front of me and blue (or green) cheese is involved. But that doesn't make it right. Leave some of that dressing for the bottle? The service is fine. But the bottom line is the prices are too high for such ordinary fare. But hey, if you can afford three kids, you don't care. And try bringing three kids into Asphasia or CSB. Exactly. That's why a place like this stays in business for 10+ years. I respect what they're providing. It's just not for me. Rating: B-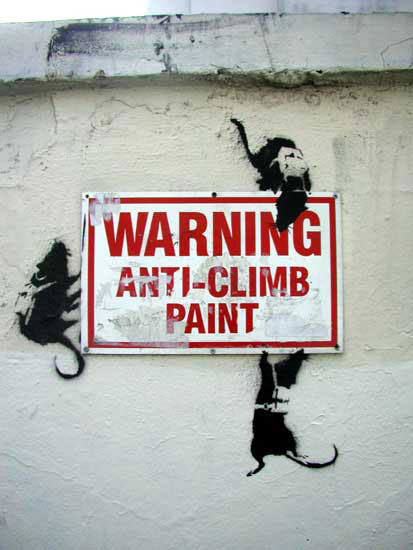 Picante Mexican Grill
Picantes is a Mexican place I used to go to when my brother lived in Central Sq. I remember it being better than Annas, but it's been a little while. The taco bowl! Fantastico. It's also in... Davis Sq I think. - guest review by Saint And

Redbones Barbecue (Davis Sq)
Fun atmosphere. Everything is cheap and could either be wheeled to or away from you. Supposedly the ribs are the thing to get, but I enjoyed my fried catfish. It's not gourmet barbecue, but it's a fun place to go with friends. They serve pint Chimays. What the hell do you want? Rating: B

Rustica (Porter Square)
Kind of like if you chopped Grafton Street Bar in half and made the food 3% better. Good pizzas. Let's go back to chopping Grafton Street in half... Rating: B-

Note: Ha ha. How funny. The only place to have a .biz web address of all of these. That's hilarious.

Temple Bar (Mass Ave)
Piece of shit. This restaurant doesn't even know what it is. Rating: C

Little Japan (Japanese Food at the Porter Exchange Mall)
I've eaten at Tampopo. It was good. Simple, just a guy behind the bar. I had eggplant and tofu on rice for $5. Took a while (see "one guy," but it was good. Also tried Ittyo. Had shrimp curry. Three batter-fried shrimp. Curry was rich, brown and good. Could have been spicier. Batter to shrimp ratio a bit on the 10000:1 side. But okay. Fried vegetable app was delicious. Will go again.

I definitely want to try more stuff from these places, and when I say definitely, I mean definitely. But I need to go with a ringer who can tell me what to order and not to order. Some things I don't need help with. For example, I've seen someone attempt to eat sea urchin before. It only takes looking at it, really, but when you actually see someone attempt to eat it, you're heart will skip a beat when you see it on a menu. In any case, I'm definitely going to go back, but I must admit I have a feeling I know where all of this is going to lead--and that is Manhattan, or Japan, whichever comes first. Rating: NR

Somerville Other

Evoo
Heard it was overrated. Haven't been.

Dali
Also haven't been. Will have to check the provenance. I was told the other night that it's owned by the same people as Tapeo on Newbury. If this is true, forget it. I'll stick to Matisse.

Tu y Yo
The sex– I mean–Sangria was good. Medium-sized, colorful, good crowd, very energetic. Overall really agreeable atmosphere. If you can pack a restaurant in the outskirts of Somerville at nine PM on a Thursday, you're doing something right. The menu has a fair number of (as far as I can tell) authentic mexican dishes. Not just tex-mex, but interesting stuff. I had some chicken, ham, cheese thing, which was called something in Spanish, but was basically chicken cordon bleu. My friend said her shrimp chili rellenos was okay, that the poblano was good, but the shrimp were a touch chewy. She will never read this, so I'm going to go ahead and say it. Personally, tend to just never order seafood at Mexican restaurants. I just don't think it's their strong point, unless you're talking really fancy Mexican or South American for example. Ceviche (Spain) is great. Rating: A

Note: What's a Mexican Fonda?

Zagat: It's "adios", burritos ("the sign on the door even says so") and "hola", nopales at this "delightful" break from "stereotype" that brings "the far reaches of Mexico" to Somerville via "lovingly prepared heirloom recipes" featuring "unusual" produce, "complex sauces" and "chile-infused meats" ("do ask" the "staff that treats you like family" "for one of their many sangrias" to wash it all down); as for "the trek from Davis Square", just consider it part of the "adventure." 25 pts

Correction: what on earth are they talking about?





Brighton

Faneuil St. Market
I'm not sure I want to tell everyone about Faneuil St. Market because it's really close to my house and you're all a bunch of stalkers, but their breakfast sandwiches really kick ass. I don't know how they do it, but seriously, they're approaching perfection. The egg/cheese/meat part is rich, melty, salty, perfectly proportioned, and situated between two fluffy halves of a fresh bulky. God. Damn. Once these Irish dudes picked one up for me the way they get it – with all the scary UK meats and sauces – and even that was fucking delicious, although I cannot personally bring myself to order any kind of meat named "pudding." Anyway. Yeah. Faneuil St. Tell Zachary that saint and sent you, and he'll have no idea who you're talking about. - guest review by Saint And



Brookline

The Brazillian Bakery (next to Capone Foods in Union Square )
the - is open until 9pm, serves rabbit sandwiches, and has great inexpensive cheese bread and sweet breads.  - guest review by sarita

The Fireplace
There's been a lot of large talk about the service and management at this "cozy" little "restaurant" on "Beacon Street." While it's true, the server was not much more than an ordinary young girl who probably didn't know a lot more about food than I did when I went to BU (see last week's Boink, third spread), at least she was bubbly AND American. She was all American, just like this restaurant. Okay, where am I going with this? Basically, I had a great time, except for the fact that I wasn't particularly impressed with anything they brought me, in terms of food, I mean. Not at this price. Rating: B

Macchu Picchu (sp?)
good peruvian food, interesting culinary experience.  not vegetarian friendly - guest review by sarita

Neighborhood Restaurant
another good breakfast place with seemingly only breakfast hours.  long waits but worth it.  inexpensive.  they give you brazillian sweet breads as appetizers.  yummy - guest review by sarita

Taqueria La Mexicana
cheap very good authentic mexican.  yummy stuff - guest review by sarita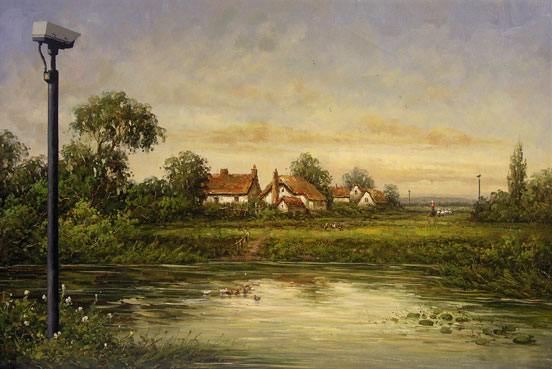 Washington Square Tavern
This place seems to be suffering from a minor identity crisis. Is it a pub? The décor says yes, but my $7 Manhattan says no. Is it a bistrot? The seared halibut says yes, but that fried clam appetizer just said New Jersey boardwalk. I'm confused. Also, I'm sitting at some kind of giant surfboard with a bunch of other diners. And there is no dessert menu? Actually, the food was really tasty and for that I give the thumbs up, but the waitress rudely rushed us out of the restaurant and for that I give a lousy tip. - guest review by Saint And

Zaftigs
Good. Nice sunroof. Lots of Jewish deli stuff happening here. Big menu. Unpretentious. Decent value. Seems expensive but portions are huge. Just order half of what you think you want, and/or be prepared to take some home. Rating: B+

I recently went to Zaftigs for the third time. The first two were fine. This time there was a 45 minute wait for brunch, which was really not a problem - waiting outside on a park bench with your friends on a sunny day is no major ordeal. But you'd think, with this huge line, the service inside would be swift, perhaps even too rushed. Not at all. We waited a really long time just for the coffee, and everyone knows the coffee should come out promptly in any breakfast or brunch scenario. After several more days we got our food. The banana waffle and potato pancakes were good, friends say. My boyfriend's eggs benedict looked really sad and wilted, with just this poor little squirt of Hollandaise. My fire-roasted tomato/chive/goat cheese omelet was good, maybe juuuust verging on dry. It came with a few tiny petrified homefries, and cold, dry, unbuttered toast. Really, what is the point of such toast?1 However, the waitress put the toast to shame in terms of suckiness. I can't judge an entire restaurant on one waitress, but I can and will judge one waitress. She was really slow with the whole taking orders/bringing food portion of the afternoon, and yet so compulsively refilled our water glasses that at one point she actually TOLD ME TO STOP DRINKING my water so that she could refill the glass. Uhhh, okay? And worst of all, despite there being ample standing room next to the table, she walked up behind me and - without announcing her presence in any way - handed a steaming hot cup of coffee OVER MY HEAD to the person sitting across from me. All in all, a very disappointing brunch that took a grand total of two hours to complete, and since I'm not exactly strapped for places to get breakfast, I doubt I'll be going to Zaftig's again. - guest review by Saint And

1 Dude, at least they have toast. Check out B-side Grill, or maybe don't, if you want any toast with your, um, breakfast?

Fugakyu
This is one of those places where they don't take reservations, you just have to stand in the lobby or get tanked at the bar. But somehow you don't mind… I think they pump some kind of sedative into the heating ducts. Anyway, the tables are spaced out to create a modicum of dining privacy, and the waitresses are very attentive. These are the kinds of things that matter to me when I dine out. The sushi is good. Not "I can't stop annoying my friends by talking about how great that sushi was" good, but good. - guest review by Saint And

Tokyo City
Have you ever been to a Japanese restaurant where a huge group of college kids keeps SLAMMING saki cups on the table? Well, if you can suppress the urge to jump out of your skin every time that happens, you can eat some very average Japanese/Korean hybrid food at Tokyo City. I used to go there all the time when I lived in the neighborhood, but then again, I drank Pabst all the time too. I do recommend the lunch box special. Only $5.95, and not an underaged drinker in sight (get it with kim chee). - guest review by Saint And

Dok Bua Thai
Okay. Best Thai food for the price I've ever had in my entire f_____ life. Pad Thai: great. Soups: great. Website: hilarious. BYOB: rumoured. Rating: A



Back Bay

L'Espalier
All hail the king. Look no further for the best things you've ever put in your mouth. Seasonal Degustation or Tasting menu only. Substitute an entrée if you must. You'll need $20-25 in cash for various tips and valet parking, but it's just a teaser to the college-loan style bill. Worth every penny. - guest review by RKM

Grill 23
Always a style show. Man-sized cocktails; best to arrive by taxi or segway… don't walk – you won't trust your balance after two of these gargle-blasters. Great meat and a better wine list. Bring a fat wallet. - guest review by RKM



South End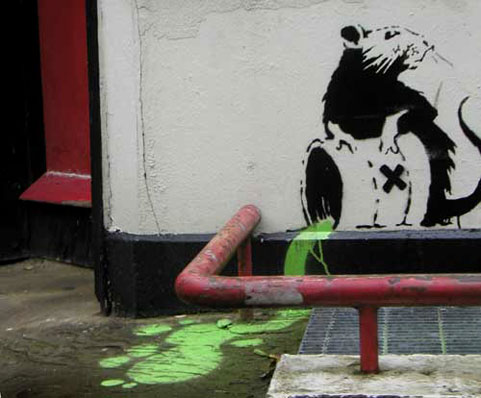 Pho Republique (open late)
Two reasons to go here. 1) open late (until 1 am) 2) pretend you're in Brooklyn. The food is just okay. I mean, it's better than the faux food in Harvard Square, but if you took away either the atmosphere or the open late quality, I would not go here. The cocktails were good. The wait staff is tatted up and friendly. The menu is very limited (for pan-Asian that is). About 10 appetizers and 10 entrees. But the food (we had green curry and the major soup thing) and both tasted good, but did not have a very strong flavor and were entirely tame. Baby back rib appetizers was good, but after a few minutes, the sweet sauce on them sort of congealed into a rock candy coating. Rating: B

Zagat: Somewhere between a "sultry" dive in "old Saigon" and "Fantasy Island" sits this "wonderfully moody" South End "scene", where "dangerous cocktails" and "groovy" Asian appetizers (which "often outshine the entrees") sustain the "diverse" but uniformly "red-hot" crowd (even the staff is "quirky" and "fun"); sure, there's "a little more style than substance" (especially if all you want is "a bowl of real pho") – but will you care once you're "under the table"?

Correction: see above.


Red Fez (also open late)
Who cares (I don't have time), here's Zagat's take, which I'm sure is adequate: It was a popular nightclub way back in the Truman years, and its present incarnation is a "swanky" Moroccan-tinged "scene" too: nowadays, "SoWa artists" and "yuppies" mingle in the "energy"-filled bar while "making a meal of meze" and "flirty" cocktails – but they "don't bother with entrees", suspecting the kitchen "only knows Middle Eastern food from a cookbook"; anyway, the "real treat" is "free parking in the South End."

Aquitaine Bis (Tremont St) - Not exactly sure what a bis is, but
Sat night went to Aquitaine in Chestnut Hill. Super overrated at least by Zagats AND the friends who brought us there. I know nothing about French food but this was not French food as far as I could tell. Just New American or whatever you call it, and overpriced. Started with mussels in a cream sauce that tasted suspiciously like Campbells Cream of Mushroom. And a glass of very mediocre Sauvignon Blanc (Chateau Menaut). For dinner I had Roasted Scallops au Poivre. Lots of poivre, on a bed of salt with some mashed potatoes in it. Creme Brulee - ehhhh. The Gnocchi Alascienne gave my boyfriend explosive diarrhea later that night. Also, aren't the French supposed to give you small portions? Our friends each had a gigantic pile of beef, huge, looked just like something I've had at Bugaboo Creek. - guest review by Saint And

Franklin Cafe
Metropolis
Hamersley's (Tremont St)
Picco (Tremont St)
Sibling Rivalry (Tremont St)
B&G Oysters LTD (Tremont St)


Suburbs



Blue Ginger (Wellesley)
I must say I was completely startled by the size of Ming Tsai's penis, from which the restaurant takes its name. Many say it "defies all stereotypes" and "is truly worth the trip." Sure sounds like it! Ming (as seen on television) is kind of nerd, although clearly his handlers have gone a long way in undoing that perception. Either way, nerd or sex god, his restaurant is good. Rating: A

Zagat: "The culmination of Ming Tsai's quest for the perfect balance of East meets West", this Wellesley "perennial" arguably serves the "best Asian fusion in the country", as the celeb chef-owner "transcends the sometimes pretentious nature of the genre" with his "brilliant" creations; a handful – perceiving "occasional lapses" in the "crisp, professional service" and decrying the "spare" decor as "ordinary" – conclude it's "coasting on its reputation", but most, insisting "Ming's still got zing", retort with "just one word: go!"

Correction: None.




Zócalo Cocina Mexicana (Olé Mexican Grill) (Arlington)
Modest little mexican place. Seven different types of sangria. The one we had was really good, and a huge pitcher for $18. shredded pork appetizer was pretty good. Can't remember what they were calling it, but it was a tostado, basically, and it would have been even better with some goat cheese sprinkled on. The chicken tamale in banana leaf was actually a really good tamale, but the mole sauce was just okay verging on bad. Would get it again in salsa verde in a hearbeat. The enchiladas Ole with poblano peppers was actually pretty damn good. All in all, the food is somewhere between tex mex and real mexican, but for the price, it's a pretty darn good deal. I would go here all the time if I lived in Arlington. Rating: A-

Zagat: The name translates roughly as "neighborhood joint" – appropriately enough for this "tiny", "brightly colored" Oaxacan go-to for Arlingtonians, who confirm it cultivates that "honest" "informal" feel; better yet, it's got "real Mexican food" rather than "the usual New England Tex-Mex" – not just "mole to melt your heart" and "delicious guacamole" "made to order" right "at your table" by a "patient" "family staff", but "additional specials" too; "tantalizing sangria" tops off a "delightful" meal. 26 pts.

Correction: Mole not good. Everything else true.

Chung Ki Wah (Medford)
Supposedly good Korean

Oishi (Sudbury and Chestnut Hill) - supposedly very good sushi
Oishi Sushi deal: they have the largest nigiri servings in Boston. Huge. More than a couple of mouth-fulls. I personally like single bite sizes. They have a lot of fresh fish, but rarely a big variety. And their specials are usually funny roll variations, not interesting and different types of fish. Keep driving west and get the real deal at Oga's. - guest review by RKM

Oga's Japanese Cuisine (West of Newton)
The real deal for sushi?



Coffee Shops

1369 (Central and Inman)
Good coffee shop. For people who like coffee. And the dark. Rating: A-

7/13/05 Music way too loud. Too many Bose.

Carberry's (Central)
Way to corporate. The bear claw is powdered decadance. And one feeds three normal people. The espresso drinks are ho-hum. Nice building though. Rating: B-

Darwin's Sanwich Shop (Mt. Auburn St.)
Cute little cafe in other half of lunch place. Rating: A- (note: the sandwich part is A, the coffee shop part is A-)

Darwin's Limited (on Cambridge Street)
What is this place? Is it the same as the other one?

Diesel Cafe (Davis Sq)
Awesome. Like an ipod commercial right here in Somerville. Or maybe not ipod, but at least some kind of Apple product. Ipod for poor kids? What is that, Rio? Just kidding, these kids area not poor. Anyway, this place has the most seating (and ingeniously arranged) that I've ever seen in any coffee shop, in any era. The coffee was fine. But i'm telling you. The seating. Wow! I hate Cambridge even more now. That said, it does still fill up by about 9 am. But at least these people are a) better to look at b) not equipped with babies c) usually much quieter because even if whatever they're working on is a lot less important than they think, at least they're working on something, besides just being loud and useless, Cambridge-style. Even the music is at the right volume here. 1369 take notice. Rating: A+

O'Natural's Cafe (Davis sq)
Cool building, but the soul is yuppy corporate. Rating: B-

Peet's Coffe and tea (Harvard Sq)
Great coffee. Do the words "Help me Obi-Wan" mean anything to you? Because against Starbuck's, Peet's is, in fact, our only hope. Espresso drinks almost always good, except very occasionally you get someone who's not on top of their tamp or something. One of the common errors in making espresso and steamed milk drinks is not steaming the milk freshly (i.e. using milk, which was steamed previously and just reheating it a little). This is a lazy tactic employed often by busy Starbuck's workers, and not so much at Peet's and other good places. The quality of espresso blend used also does make a difference. Rating: A

Simon's (Mass Ave)
Tiny little shop next to video store next to liquor store next to Brooks pharmacy on Mass Ave. I've only been once, and so shan't comment with any vast certainty.

Someday Cafe (Davis Sq)
Good coffee shop. Talk about grunge. But it's cool. So comfortable that once you plop down, you don't want to leave. And neither do the people who got there before you, which is why there's never anywhere to sit. They have ice cream. I have had some very very good cappucinos here. Blue pressed tin ceiling, but only half. Rating: B+

Tealuxe (Harvard Sq)
Awesome brass tabletops. Cool and quiet. No babies (few babies). Steady stream of women, mostly chill just like I like them. Soft music. Great tea. What is bad tea? Sadly, no china/porcelain/ceramic as tea is only served in cardboard cups. Because there is almost no seating, it's basically a tea-to-go operation. Who gets tea to go? Not much to eat. No restroom. Ironic with so much tea around. All of this a small price to pay. Compared to other Harvard Square options, I like this place. Rating: A-

Tealuxe (Newbury)
Much bigger inside. Same brass tables and butt comfortable benches. Full lunchtime menu. The devon cream is just okay, but at least they have it! And your pot of tea comes in a real pot. Duh. Rating: A

Trident Booksellers (and cafe) (Newbury)
Amazingly non-pretentious (for Newbury Street) coffee shop and cafe located right near Mass Ave on Newbury Street (as part of the Trident Bookstore (and cafe)). Friendly staff. Breakfast served 9 to MN!!! Soup of the day. Pay at the register (new old school). And then on the way out, stop and pick up a copy of the latest Beyonce cleavage. Who could ask for more? Besides Brad Pitt? Rating: A





6) afternoon tea at the ritz carlton

huh. interesting. that's a great idea. but i don't have time for tea? do i? maybe i do. i don't know. we'll see. i like the idea.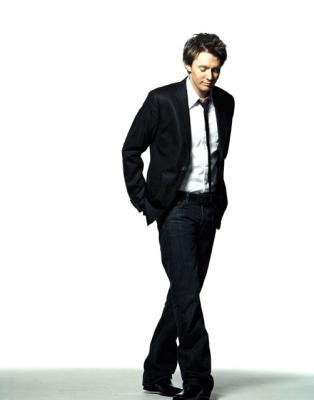 Bars in Boston



Harvard Gardens (Beacon Hill)
Where are all these cheesy people coming from? I mean I just don't get it. There's no parking. It's in the middle of friggin' nothing, next to Mass General. There's nothing about the place to recommend it. And yet, there's always like, tons of (mostly trashy/trashed) people trying to meet others with similar aspirations. Eh. Rating: C+

Noir (Harvard Sq)
It's rather stupid in its attempt to be swanky. But the $10 cocktails do something to keep (at least some) of the undergrads away. Are the cocktails worth $10? Course not. But my God, at least they have a few comfortable booths, and it's darkly lit (go figure), which never hurts. I have to admit every time I go there I do rather start drooling over the prospect of a duck, gruyere, cranberry chutney sandwich. I just don't know how that would go with my third-fourth G&T is the only thing. But some day...some day... Rating: B+

Note: Picture on website implies you can smoke inside. You cannot smoke inside, OF COURSE!

Redline (Harvard Sq)
What a pathetic place. Rating: C

Fire & Ice (Harvard Sq)
Please. Rating: NR

Grafton Street Pub (Harvard Sq)
Exactly how you would expect. They have T.V.'s so if you want to have a nice, mediocre something while watching some big game at the bar, then go for it. The bartenders are nice and very professional. Just that in all seriousness, the food isn't very good. Rating: B-

The Independent (Somerville)
Omnia bar est divisa in le due parte. The left part is about the size of The Cellar (Cambridge). It's loud and is more standing up. The right part has tables and booths and is about half of a B-side lounge (Cambridge). Don't know about the regular menu, but the late night one has about ten small bar food items like bowl of toasted almonds, olives, hummus cup (B) and a few sandwiches (NT). It's low-key. I have no problem with this place. They have a Galaga. Rating: B

Chez Henri (Mass Ave/Porter Sq)
Bar looks cool, but never open whenever I want it to be, so haven't been for bar activities. Rating: A-

Chez Moi
Get to know me. Find out. Rating: ?

Temple Bar (Mass Ave/Porter Sq)
Give me a break. Rating: C

Cambridge Common (Mass Ave/Porter Sq)
Standard. Like Chili's for Mass Ave. They probably have an onion blossom, although I wouldn't know. Rating: B-

Lizard Lounge (Mass Ave)
I like it, actually. Oriental rugs? Now that's class. This is a place for local and semi-local bands to play to "cozy" (read small) crowds. Rating: A-

The Cellar (Central Sq)
Standard dive bar. Clientelle is too young, though. Rating: B

Plough and Stars (Central Sq)
Good, small, unpretentious. Rating: A-

Asgard (Central Sq)
Whatever. Horrible. Rating: C-

Thirsty Scholar (Somerville)
Sure. Laid back, standard. Rating: A-

decent beer selection, nice atmosphere, food is excellent quality for a pub - guest review by sarita

Z Wine Bar (Somerville)
Quaint. Very small. I only went once for a private party, so can't comment on the crowd at this place. But it's a quaint little wine bar in Somerville, so I'm sure you can guess what the crowd would be like. The bar tender made strong drinks. And there is a decently stocked little cheese shop right across the street, so if you're not satisfied at Z Wine Bar, just go over there (before 10 p, cause the owner turns into a werewolf at 10) and grab a hunk on Le way home. And bread. Rating: B+ (I'm totally guessing)

Anthony's Picks

Mistral (Columbus ave)
Excelsior (Boylston near Four Seasons)
Saint (Copley Square Hotel)
Sonsie
Whiskey Park
Via Matta
Butcher Shop - Supposedly good wine bar.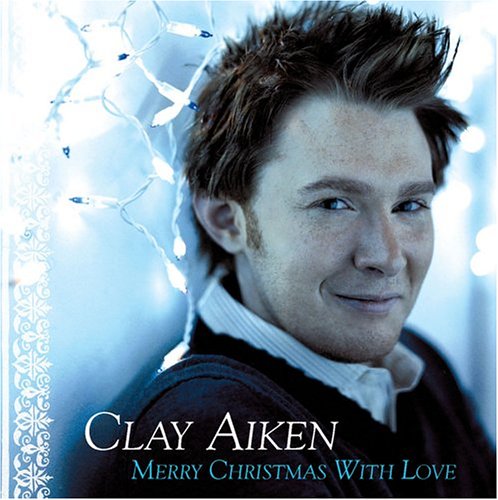 Bread In Boston



Now this is a problem to me. No matter how you slice it, there just doesn't seem to be a lot of really good bread in Boston. The following places have been known to sell bread:

Hi-Rise Bakery
Okay. I'm going to lay it on the line. The Hi-Rise "Flute" (baguette-like creature) is the best bread item available in Boston. It blows Ziggy's out of the water. It is slightly better than Formaggio Kichen's even. The Whole Foods "organic loaf" baguette is about as legitimate as Ben Affleck's career (outside is unexciting, inside is just a soft, unholy mush). As for the rest of Hi-Rise (Huron Road), let me explain it thus.

First, there are way too many babies in Cambridge. And sooner or later, most if not all of them end up at the Huron Road Hi-Rise. At peak times, the place is too small and crowded to be enjoyable. That said, the reason it's so crowded is because it really has excellent food (and bread). The raisin pecan loaf is gold. The baguette ("flute") is extremely crusty and shrapnalizes. Delicate mouths take care. But this is the best tasting loaf of bread in Boston. It has not failed to sell out every single day for the last four years running. The daily bread is similar to the flute (very crusty), but round (not baguette shaped, so you get more middle/crust ratio). The potato bread lasts forever (or 2-3 days, whichever comes first), has a soft, thin/soft crust. It works as a toast with jam/butter or for sandwiches, but if you just taste it by itself, it's actually pretty damn potato-y. The olive bread is good. Note, olive bread is one of the few type of bread which actually does not improve with toasting. It really is best eaten at room temperature. Just thought I'd share. The Concord loaf (named after the Greek goddess), is good. Only slightly sour. Good for butter and other spreadables. Huron loaf (named after the Ancient Egyptian god of streets and passageways) is a very mildly wheat-flavored bit of bread. If I said it was the closest thing Hi-Rise has to a rustic Italian loaf, that woudl still not mean very much. The scones are fine. You certainly won't find much better in Boston. I only wish they offered more simple/traditional/dry types. And that I could find some damn clotted cream anywhere.

Okay, $2 for a small cookie is too much, unless it actually makes you lose weight while you eat it. (These don't.) That said, their cookies are just the right amount of salt + sweet. And they are varied (from coconut to walnut, etc). I also thought their sandwiches were a bit pricy when I first tried them. Then I tried one of their pulled pork sandwiches (Nos. 18-20) and oh my fucking lord. Incredible. Their soups are very good too (lentil carrot, turkey chili, potato leek, etc.)

Overall, the place, like Cambridge, is annoying inasmuchas they know they've got the goods. And they do. So they can charge a little more, close a littler earlier, put little signs everywhere saying "no cell phones." They can pretty much do whatever they want, and you'll still keeping coming back. Just like me.

Note: The Mt. Auburn store is only a breakfast/lunch depot (sandwiches, drinks, pastries). It has a nice outdoor patio if you're not killed by little birds (that just don't care—because they don't—they kill you, and then they just move on). This store doesn't really sell much in the way of bread. It's just for tourists mainly, and the staff are historically known for being somewhat attitudinal. But sometimes not. Like when they were born and for a few days after that.

Clear Flour Bread
This is a brand-stand, essentially. You walk up to the tiny counter and buy things. It's not a bread place/restaurant. Bread stand. Just to let you know. Now, let's get to it. The most important thing (in my opinion) about Clear Flour is that they are the only place I know of besides the North End (presumably; and though I can't name names) that makes a really good, I mean really good, rustic Italian loaf (comes in different sizes). The guys at Formaggio know this, and they always try to have a few Clear Flour items on hand. But they're always gone buy the time I get there, which is any time. Rustic Italian bread is paramount to life, and that it can hardly be found in Boston is simply shocking. Simply shocking. Anyway, Clear Flour—Rustic Italian—yes.

Formaggio Kitchen
Wow. We're not in Kansas anymore. We're in Luzern, or something. In any case, I'm not leaving. Until I'm broke, or fat! Formaggio usually carries two types of baguettes. One is from Sel de la Terre (see below). They also carry Clear Flour's rustic Italian loaf (see above). FK usually has some good croissants, scones and other various traditional bread items, which have never let me down. [a video]

Broadway Market
Four reasons not to blow this cheeky little place up:



fresh chunks of canteloupe, watermelon, pineapple. Canteloupe is a million times better than Whole Foods' fake plastic version.
pain d'ore is a nice, cute little loaf of bread.
has mini-liquor store in the back, which is good, but they don't carry unibroue, which is bad.
parking?

Whole Foods
Different things for different people. The one on River Street has a covered parking garage. The one dowtown is round! The one in Fresh Pond Mall is conveniently located next to a major road. The bread? The baguettes from Iggy's are (see Iggy's). The ciabatta bread is passable. I really don't think Whole Foods (In Boston) has any really good bread. It ranges from okay to bad. But some of it is fine if you have no other options.

Appleton Bakery (South End)
I've actually not been, but I saw the owner on T.V., and she seems nice/sincere enough.

Toscanini & Sons
No.

Trader Joe's
They carry Boylans sodas. Nuff said.

Iggy's or Ziggy's or Whatever
The Iggy's baguette has one purpose: as a nice palate cleanser/filler between different cheeses when doing a tasting, because it's fairly bland and inoffensive. It will do for using to make sanwiches or something when you can't get anything better, but it's not good enough to be eaten alone. Lasts about 2 days before rocking out

Sel de la Terre
I've had their baguette, and it's more dense/chewy than the Hi-Rise flute. It's crust is has a more mild flavor and is not "steam blast hardened" like Hi-Rise's. On the other hand, it's much 'kinder' (safer/better/more versatile) for making into classic little mini-sandwiches, like cheddar/chutney or cranberry/edam. It's also a little on the salty side (which again, is a plus for "plays well with others" (e.g. a sandwich of olive oil + cured meat + cheese).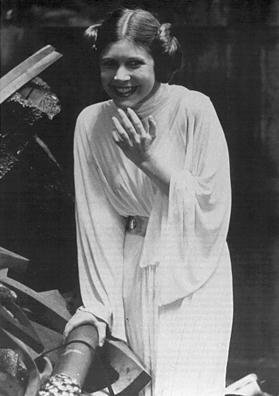 Movie Theatres In Boston



The following are good movie theatres in The Boston.

The Brattle Theatre (Harvard Square)
Obviously.

The Harvard Film Archive (Harvard Square)
Obviously.

The Loews Cineplex Harvard Square (Harvard Square)
Sometimes.

The Somerville Theatre (Davis Square)
Occasionally.

The Landmark Cinema Kendall Square (Kendall Plaza)
Oh my god, who knew? On the surface, a huge coporate mess of a theatre. But what are they playing? Great stuff, always. Always! The best in contemporary art house crap, including foreign and many delightfully boring films. For example, only theatre in Boston to show ________'s new film _________ and the re-release of _________'s ____________. In fact, I predict this theatre will show ___________'s ________ when it comes out. Listen to me now, believe me later.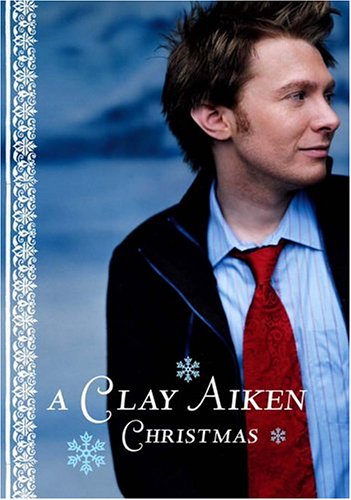 Possible Links

Please do not send me your opinions about food. You are wrong, and I am right. And we both know it. So let's don't waste either of our time.

Number of times I say "just okay" on this page: 3 (not including this one)
Number of times I say "mind blowing" on this page: 0
Number of times I say "sex" on this page: 3 (not including this one)
Number of times I say "I wish I were a banana leaf wrapped around Angelina Jolie's hot, steamy calf muscle" on this page: 1 (including this one)